Remembering King
Martin Luther King is remembered as a pacifist and a crusader for civil rights. But a longtime advisor says King was more radical than people tend to remember.
"Martin Luther King was always much, much more than the narrow caption that we put on him, 'Civil Rights Leader, '" said historian Vincent Harding. "He was in many ways a humanist for the liberation of the world community."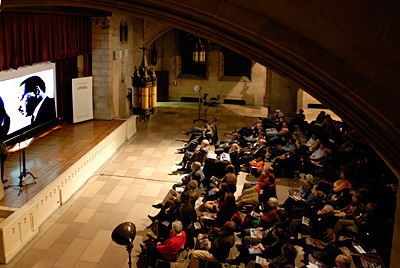 Harding spoke at a forum in New York City on April 1, 2008. The event marked the 40th anniversary of Martin Luther King Jr.'s death.
He pointed out that in the last year of his life, King took some very unpopular stands. King called for an end to the Vietnam War and for a radical redistribution of the country's wealth.
"Why is that almost like a strange story to us?" Harding wondered.
He says the answer lies in how America sees itself. "That part of the story," Harding says, "requires a tremendous level of maturity of a nation to live in the kind of balance that King was trying to put forward…That is the balance between seeing the great possibilities of this nation and at the same moment seeing its great failures to live up to its responsibilities."
Joining Harding for the forum at Riverside Church was another close colleague of King's, Dorothy Cotton.
Cotton worked and traveled with King for years at the organization he headed, the Southern Christian Leadership Conference, or SCLC.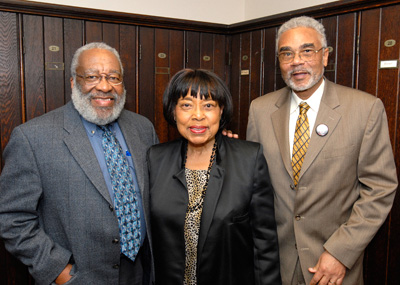 Cotton said that in his last year of life King sometimes felt overwhelmed by the challenges he faced. "I remember a phrase he used to use at a moment when he was really tired and really worn out," Cotton said. "He said, 'I really feel like I'm like a fireman…and they call me to come and put out [social unrest]. And I can't be a fireman.' People were calling from everywhere to come and put out the fire."
The event was held at the Riverside Church, a place that had particular meaning in King's life. It was there that King gave one of the most controversial speeches of his life. He called for an end to the Vietnam War at a time when most Americans supported fighting on to victory. Exactly one year later, King was assassinated.
Vincent Harding helped draft the speech King delivered at Riverside Church. He says it took courage for King to deliver it. "Democracy requires that certain fearlessness about going up against tyranny wherever we find it," Harding said. "I think that often Americans, like people around the world, don't have that sense of fearlessness. Martin Luther King had it."
King's final year of life was fraught with controversy and inner turmoil. It was a time when King's deep convictions about non-violence and the need to help poor people led him to say things many Americans found threatening, a time when King followed his moral compass to an increasingly isolated and lonely place. And it was a time when a hostile U.S. government spied on King and neglected to warn him about death threats being made against him.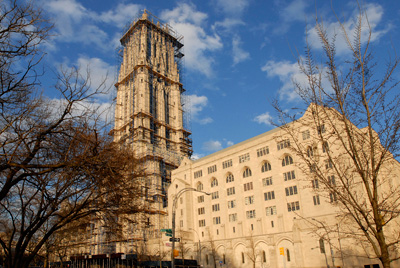 In the mid-1960s, King had worked in tandem with President Lyndon Johnson on major civil rights reforms. In 1967, King severed his political ties with Johnson over Vietnam. King accused the United States government of being "the greatest purveyor of violence" in the world.
The forum at Riverside Church was moderated by historian Clayborne Carson, Director of the King Research and Education Institute at Stanford University. It was hosted by American Public Media. An audience of some 300 people attended.
The evening's conversation concluded with questions from the audience. When one young man asked where a leader like King might be found today, Harding gently admonished him. "Too many people are standing around wondering where the next King [is] going to be coming from," Harding said. "You are the successor [to King]. We are the successors in places like this all over the country."
Harding continued, "I don't want another Martin Luther King Jr. I want you, because you are the one who is going to have to create what is necessary for this time. Martin did what he did in his time."
Dorothy Cotton reminded listeners that, for all the burdens King carried in his last year of life, he remained a funny, fun-loving man. "We had a good time together!" Cotton said. "Dr. King loved to sing."
Cotton suggested that people who want to carry on King's legacy of social activism should lighten up. "If you walk around with a long face thinking you're going to start a movement, nobody's gong to join your movement," she said. "You're going to be by yourself."
Back to King's Last March.